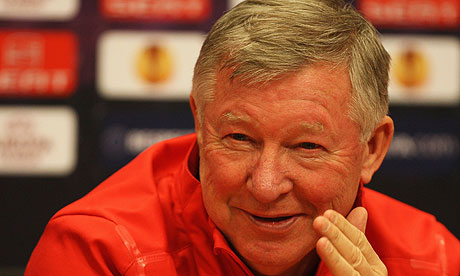 Ferguson hits back at Vieira comments: Ferguson is not impressed with City's mind games, and says he can play better games than them. Ferguson: Tevez return shows City desperation.
Sir Alex Ferguson hits out at Vieira & Tevez: 'We've plenty of ammunition if they want to play mind games'
Watch Sir Alex Ferguson Interview Full video here: The video is either hosted on youtube, dailymotion or any other video hosting site.

Video Doesn't load Please use google chrome or firefox browser
Labels: Man United